Kamera n°5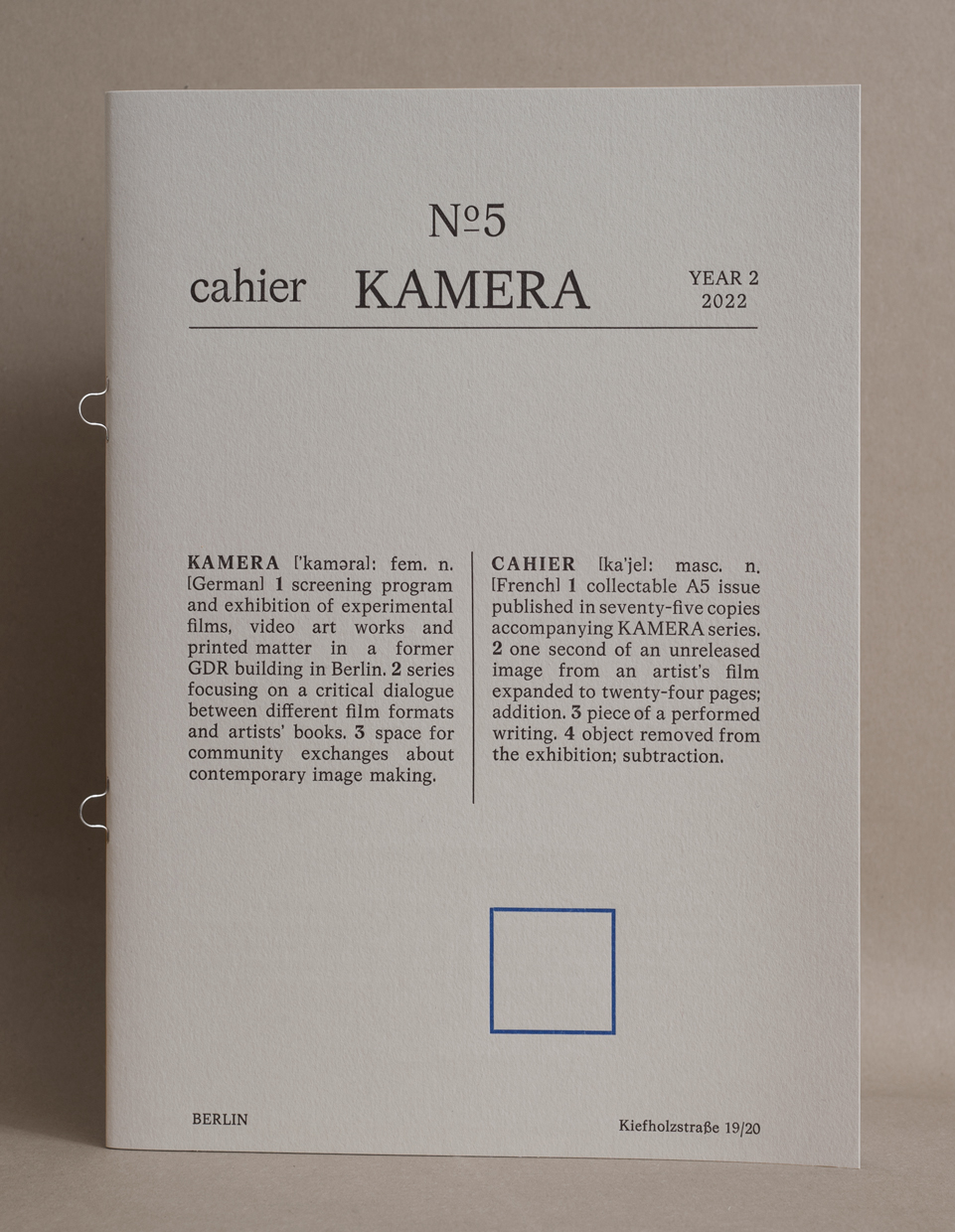 A special edition A5 issue in 75 copies curated, designed and published by AVARIE, Paris and Labor Neunzehn, Berlin. Cover in letterpress printed by Archivio Tipografico, Turin.
It accompanies KAMERA screening series, while it is an independent and valuable object to collect.
The main idea that underlies and guides booklet's montage is a relation between the concepts of addition and subtraction, by making visible a missing image in the screening or an unreleased second of an artist's film, expanded to 24 pages, and by containing a piece directly removed from the show.
The editing makes film frames dialogue with perfomed writings coming from texts, scripts, storyboards, notes.
The KAMERA exhibition is therefore extended into a space – the book – capable of physically making it widespread and scattered, in complement and counterpoint to its possible online occurrence.
Avarie Publishing / Labor Neunzehn